WHICH MODEL ?
The standard models are constructed of stainless steel, with polyurethane cladding available on request.

DIMENSIONS
They are available in :
1,5L - 5L - 10L - 20L and 40L depending on the required feeding capacity in relation to the production rate of the system.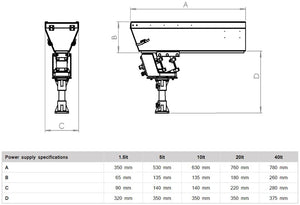 OPTIONS
Several accessories and options are available for bulk feeders, such as a quick emptying hatch, hand guard, dosing gate and others.