COMPACT SERIE
Units from the Compact family are characterized by using internal signal transmission.
This compact and reliable design can transfer both air and electric signals.
Compact units are made for robots that can carry payloads from 100 kg up to 1.000kg.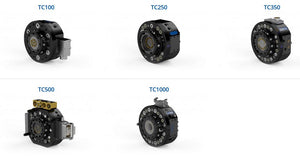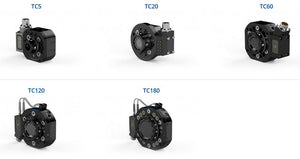 MODULAR SERIE
Units from the Modular family work best when you need external signals but a smaller unit.
Customizable with various media modules, you can transfer air and electric signals to the tool.
The Modular Tool Changers are available for payload from 5kg up to 180kg.
MODUFLEX SERIE
The Moduflex family contains our biggest Tool changers.
Carrying payloads from 240kg up to 1.500kg, these work best when you need a Tool Changer that can handle heavy weights and transfer signals
externally. Air, water and electric signals can be transferred using a
wide assortment of media modules.
WIDE RANGE OF EXTERNAL MODULES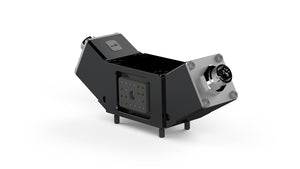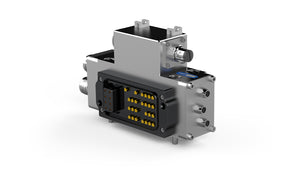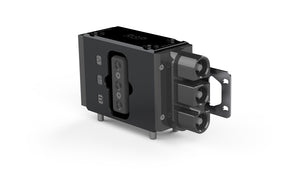 Depending on model and options, electrical signals, weld and servo ower, data,
water and compressed air can be transferred from the robot side to the tool.
TOOL PARKING SOLUTIONS
Easy tool parking for your robot application
Our tool stands are made to make your production run as smoothly as possible. They are customizable to fit every individual robot station. A rigid parking station to keep the tools well protected and in order while they are waiting to be used again.